IT that works for you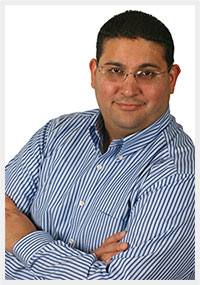 Started in 2003, DataCorps Technology Solutions is a complete technology solution provider.  We are 100% committed to making sure business owners have the most reliable and professional IT service in Tampa Bay. Our team of talented IT professionals can solve your IT nightmares once and for all.
Here's why so many businesses depend on DataCorps Technology Solutions for complete IT services and support:
Established - DataCorps has been serving the greater Tampa Bay community since 2003 and our team of friendly professionals brings a wealth of knowledge and experience.
Reliable - we are there for you when you need us. Even while you sleep, our team is constantly monitoring your systems to deliver high availability and security.
Partner - we help you navigate the complex and confusing technology climate so your technology reinforces your business goals.
Our custom service packages deliver what you need and want without overstepping the boundaries of your budget. From cloud services to data backup, DataCorps Technology Solutions is here to team up with you and your company for expert support.[/vc_column_text]
Our Mission
DataCorps is committed to bringing glory and honor to our Lord Jesus Christ by serving our clients through excellence and innovation in meeting their technology requirements.
Our Core Values
Integrity: The Bible encourages us to make our yes mean yes and our no mean no. Given this, we do what we say we will do- and we go beyond that in meeting your needs.
Honesty: We tell you what you must hear in order to make the proper business decisions in regard to technology.
Excellence: We are committed to doing our very best in every aspect of every client engagement; Our purpose is to delight you through our superior performance and servant hearts.
Innovation: We research and test emerging technologies, bringing to you those that we know will help increase your productivity and profitability. Additionally, we look for new ways of accomplishing tasks, working to save you time and money.
Flexibility: We structure our proposals to meet the individualized requirements of your business. And as change happens either in your business or in technology, we adapt to ensure that you have what you need to remain competitive in the marketplace.
Humility: We approach every client engagement with an attitude of gratitude and a commitment to do our very best work in every task. Your business is a blessing to our company, our employees and their families. We work for you with glad hearts.
When you combine our proactive approach with our high touch client communication, core values and mission, it is easy to understand why our clients come to view us as their trusted advisor. They know they can rely on DataCorps Technology Solutions to make the right call regarding the technologies that keep their respective businesses growing.